About TSL Industrial Power Solutions
Uninterruptible supply over 30 years.
Join to our team of partners and make your business with us.
Our Vision
TSL Industrial Power Solutions aims to be a well-known company all over the world in the power electronic sector. We intend to add value to our country and employees increasing export revenues.
TSL Industrial Power Solutions wants to be a followed company with our all devices. To create exciting new electronic power equipment's for consumers by bringing together the most quality technologic equipment's with experience and trained staff.
At TSL Industrial Power Solutions our philosophy is simple-Choice, Value and Service-We believe that you should be able to choose from an extensive off the diverse product range, be able to buy at the most competitive prices and enjoy a professional and efficient service on every order.
Our Mission
To provide reliable and continuous basis all kinds of electronic power supply to our customers with after sales services as well as to be satisfied. TSL Industrial Power Solutions is committed to developing a wide range of innovative products and services that challenge the way consumer's access and enjoy electronic power supply products. By ensuring synergy between businesses within the organization,
TSL Industrial Power Solutions is constantly striving to create exciting new worlds of Electronic power supplies that can be experienced on a variety of different products. Our ultimate aim is to be a one-stop-shop for all your power supply needs. In order to achieve this, we take pride in being able to offer our customers a very diverse range of products to give you as much to choose from as possible.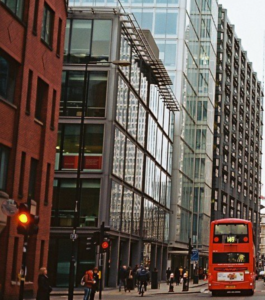 Custom solutions
Besides standard solutions, we also offer custom-made solutions for special applications. One of the greatest advantages of TSL Industrial Power Solutions has always been flexibility.
Which means we do not only offer standard products.
Thank's to our highly experienced R&D team we also design and manufacture products according to customers requirements.
Our engineers will realize projects of any level of complexity.
Installation and Maintenance
TSL Industrial Power Solutions offers in addition to standard instructions – specified technical documentation for installation and maintenance. This allow the technical and maintenance staff to save time on-site and minimize the source of error. In most countries, you can get 24/7 technical support in your local language.
Technical trainings
TTSL Industrial Power Solutions offers to all customers free technical and commercial training. For special training you need to contact your partner and you will be recorded at a convenient time and you will be offered a standard course or an individual program.
TSL special advantages
Large stock facilities
Short production time
After sales service
Wide range of products
Custom-made products European quality and reputation
Assistance
TSL Industrial Power Solutions acknowledges its part of responsibility for all products during and after the terms of warranty period. We offer technical support and assistance together with our engineers.
The purpose of a UPS is to provide clean and uninterrupted power to important data systems, several software and hardware devices, health care devices etc… If there is a loss or interruption of mains power that causes a complete loss of time and money. For this reason regular and prompt technical service and maintenance is very crucial for your systems.
Periodic maintenance is the most important point in a UPS's operational life time. Even though UPS's are designed to operate 7/24, by having your system serviced at necessary time frames your UPS will have a better and longer life time. Required maintenances should be done on time and with the manufacturer's approved replacement parts and by trained personnel. During the periodic inspections and maintenance, worn and expired parts (batteries, fans, capacitors, etc.) might be replaced in order to maintain a proper operation condition.